We continue the tour around Belarus and our next stop is near Polotsk, namely the regional center - Vitebsk.
Vitebsk is a city of temples, bleeding edge art, music festivals, cozy back streets and wide avenues. This is the most creative city in Belarus: the artist Marc Chagall was born there, Kazimir Malevich taught there and Ilya Repin spent summer there, and every summer the famous festival "Slavianski Bazaar in Vitebsk" takes place there.

As in any regional center there are many sights. Therefore, we have compiled a list of must-see places:
• Architectural landmark of Vitebsk - Summer Amphitheatre. The main stage of the "Slavianski Bazaar" accommodates 6 thousand spectators. Unfortunately, you can't get there at the customary hour.
• Museum, monument and art center of Marc Chagall, where you can take a closer look at the works and life of the famous artist.
• The Vitebsk City Hall and Regional Local Lore Museum. From April to October the observation deck offers stunning views of the city.
• The Holy Assumption Cathedral on Uspenskaya (Assumption) Mountain. There is the incredible mural painting inside with the observation deck outside.
• The Annunciation Church, the Resurrection Church and the Church of St. Barbara
• Victory Square with the memorial complex and the monument "Three Bayonets". Pobediteley Park with the exhibition of military equipment is nearby.
• Botanical garden - an excellent place for photo shoots and a green island for rest in the city.
• The pedestrian street of Suvorov, where you can find not only cozy courtyards, but also souvenir shops of street vendors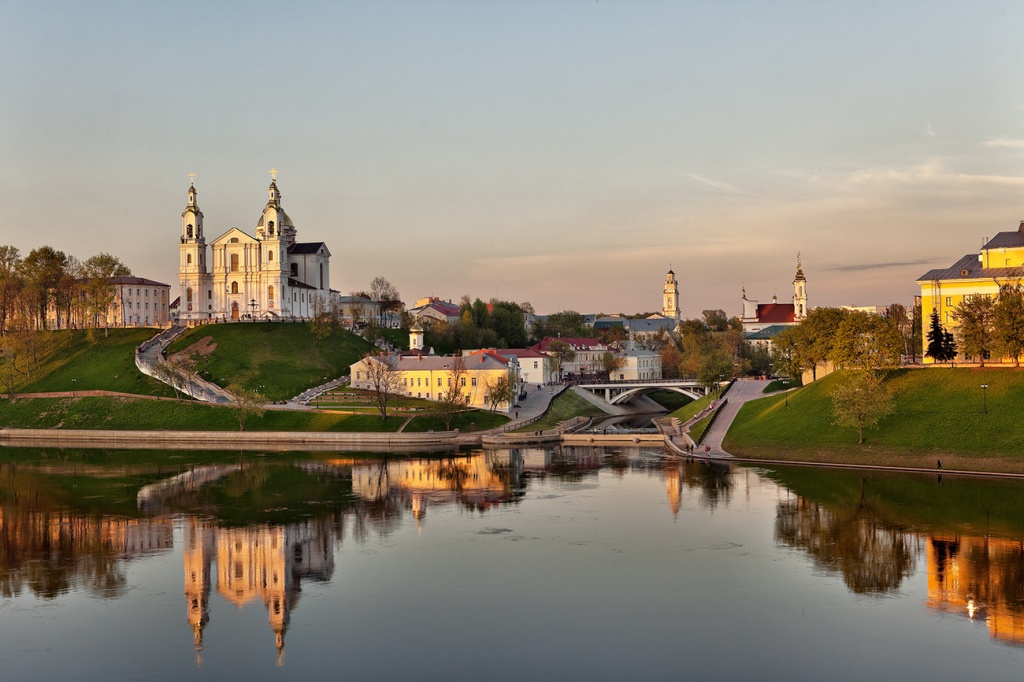 If you want to get some rest and see the city from a new angle – you should take a boat trip. The beauty of the Western Dvina will surely inspire you and will touch your feelings.
What to buy: souvenirs and handicrafts can be bought in the gallery "The Wall"; magnets and paintings can be bought from street vendors.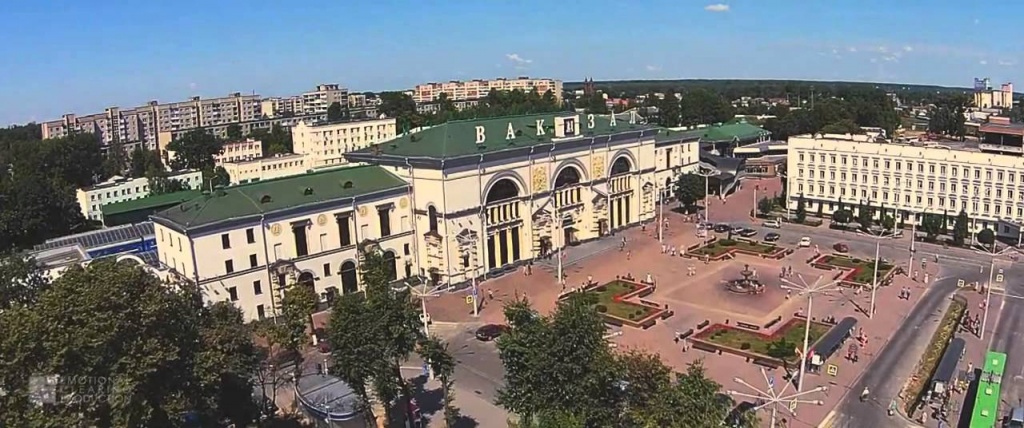 "Not so long ago I happened to visit shops in Vitebsk. But first I'll tell you about the city itself. The city seemed very well-kept and clean. Urban transport is quite second-hand, but the roads themselves are amazing! Level, without holes and potholes. And (we were very surprised that) there is almost no advertising on the streets! "

You can eat at a cafe or at a restaurant, and you can easily find the menu to fit your taste buds. The average cost of dinner will be 8-12 BYN ($4-6). The hotel room per night will cost you 70-140 BYN ($35-70).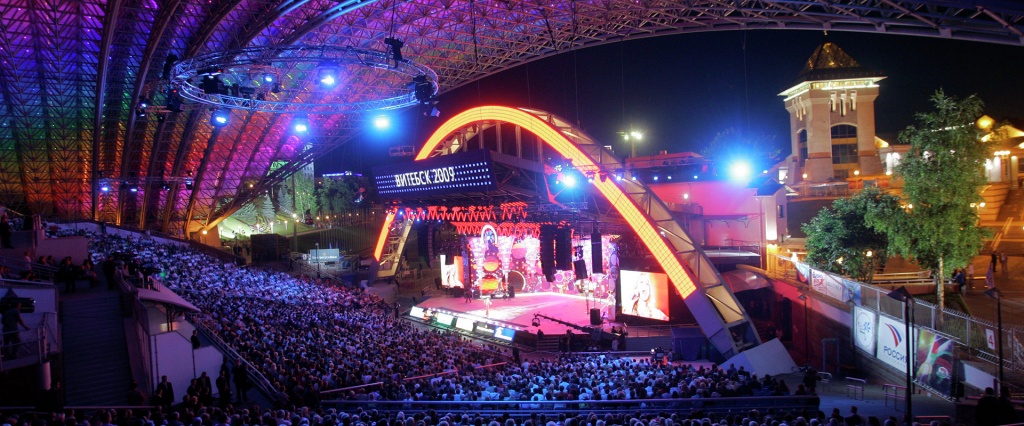 Another reason to visit Vitebsk this weekend is the City Day. From 23 to 25 June, the great activity program is prepared for residents and guests of Vitebsk: there will be several entertainment venues, any kinds of activity. If you can't come to Vitebsk this weekend, you should come here during the "Slavianski Bazaar" - at that time the city really blossoms and transforms.