Many people, traveling around the country, ask themselves "Where can I buy an interesting Belarusian souvenir?". Traditional magnets, Slutsk belts and linen clothes are no longer surprising for anyone. That's why we created a list of interesting Belarusian souvenirs for you.

1. Ethno-souvenirs and handicrafts
Bags, T-shirts and accessories with traditional Belarusian embroidery are number one among the Belarusian souvenirs. You can find interesting things almost everywhere: in souvenir stores and shops, in malls and at fairs. Many manufacturers of the Belarusian mass-market embellish their products with embroidery, so that you can find not only beautiful, but also useful souvenirs. If you want to buy something more original, then pop into the shops of handicrafts. There you can find interesting gifts with an authentic design: phone cases, passport covers, accessories and toys. These souvenirs make the memory of Belarus remain for a long time.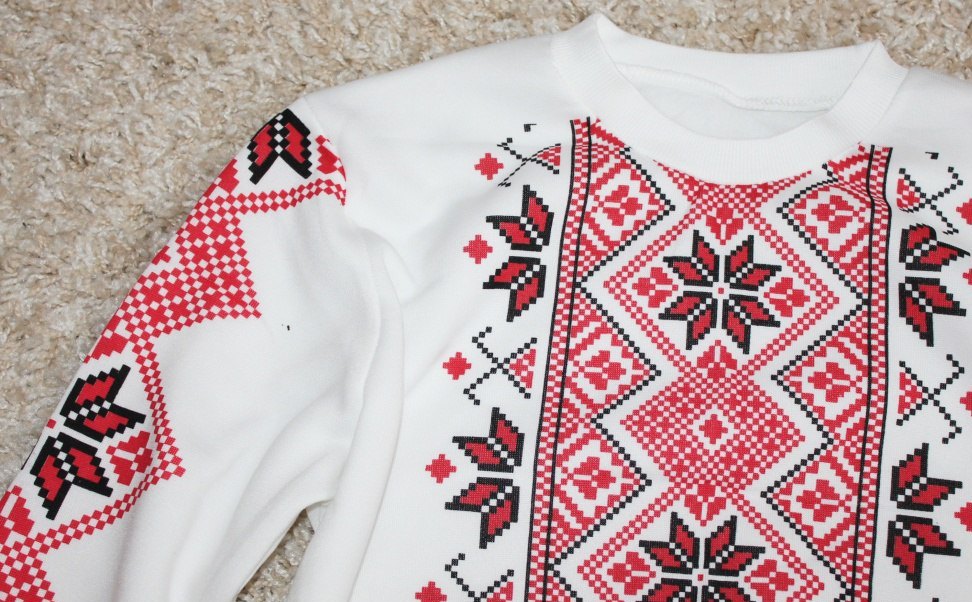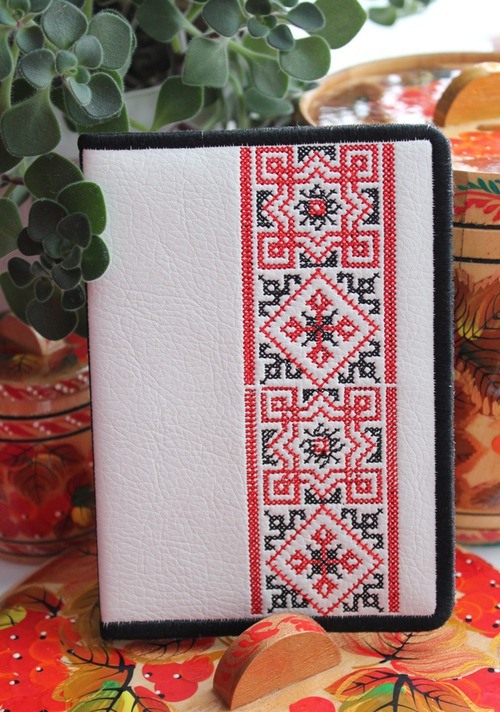 2. Shoes of Belarusian manufacturers

In Belarus you can also buy high-quality Belarusian shoes. The manufacturers, that can be distinguished, are Marko, Belwest, Sivelga. Their goods can be found in brand-name shops and in major department stores of each city. Buying the shoes of these manufacturers you are going to wear them for a long time: all materials are natural and environmentally friendly.
If you want to dilute your life with a bit of originality, then definitely buy Belarusian felt boots, or "valenki"! This wonderful footwear is manufactured in Smilovichi. "Valenki" stands up to 40° C and you feel comfortable, wearing them. You can find boots in any department store. But if you want something non-trivial, then you can go to designer stores: there you can find boots with embroidery, stripes or just interestingly designed.



3. Belarusian Crystal and Ceramics

Belarusian crystal is a magnificent pride of our country, a beautiful decoration and an indispensable attribute of any celebration. In terms of quality Belarusian crystal can be compared with Russian and even with Czech one. The well-known Belarusian crystal is produced in Borisov and Berezovka, where famous plant "Neman" is situated. Elegant glasses, splendid vases and nice boxes can be bought in the brand-name store "Neman" or in the department stores of the city.
In addition to crystal you can buy interesting ceramic products. In the department stores you can find interestingly painted flowerpots, vases, lamps; in souvenir shops – magnets and mugs. If you want to purchase something non-trivial, then go to the "handmade" stores. There you will always find interesting pieces made by Belarusian designers.

4. Belarusian cosmetics
One of the interesting and useful souvenirs from the "blue-eyed country" is going to be the cosmetics of Belarusian manufacturers. A wide assortment can meet the needs of each and every: men, women and children. The quality of products is also a high one: companies always have all the necessary quality certificates and a large number of satisfied customers' reviews.
If you still prefer natural and organic cosmetics to the one, that is offered by the mass market, then do not be upset. You can find these cherished jars with natural cosmetics in farms as well as at various fairs.



5. Sweets

If you have a sweet tooth, then do not be upset! There is a wide range of delights and sweets, that can be brought from Belarus. There is a top-list of that, you can find in the "blue-eyed country".
Chocolate and chocolate sweets. Yes, the famous chocolates "as in childhood" are made by Belarusian "Kommunarka" and "Spartak". Small sweets, large boxes and gift sets can be found in any food, department or brand-name store. Among the most interesting is a 1-kg-chocolate bar. It is sold only in brand-name stores, but this souvenir is worth of coming there.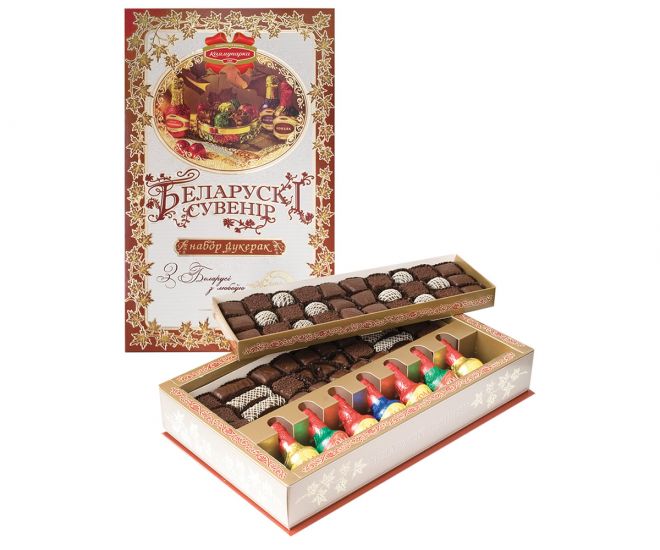 Belarusian marshmallow, or zephyr. Natural = very tasty. And this is all about our zephyr, as it is prepared according to traditional recipes: without dyes, palm oil and preservatives. That's why the taste of the Belarusian zephyr is so memorable. You can buy zephyr in any food store.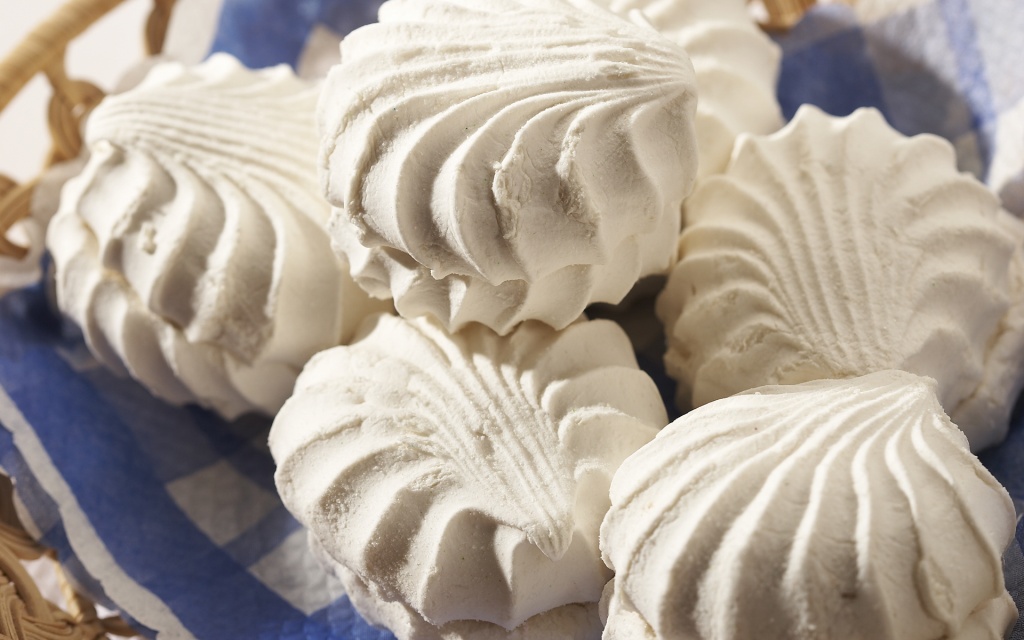 Cranberries in sugar. This is probably the most Belarusian sweet souvenir of souvenirs. Cranberries in sugar are not only tasty, but also very healthy! So, you can take them for sure as sweets for children and adults. You can find this box with tasty balls in any food store. In addition to the well-known "Cranberries in powdered sugar" you can also bring "Cranberries in chocolate".
Belarusian condensed milk. Favorite condensed milk, that reminds the childhood, should not be left without attention. You can find it in any store. But be aware with the counterfeits: the manufacturers should only be Belarusian. Tastes of condensed milk also differ: there are not only a traditional and a boiled one, but also a chocolate, a coffee and even a fruit-flavored one. If you suddenly pass through Rogachev and Glubokoe, then you can get condensed milk in a 3-liter jars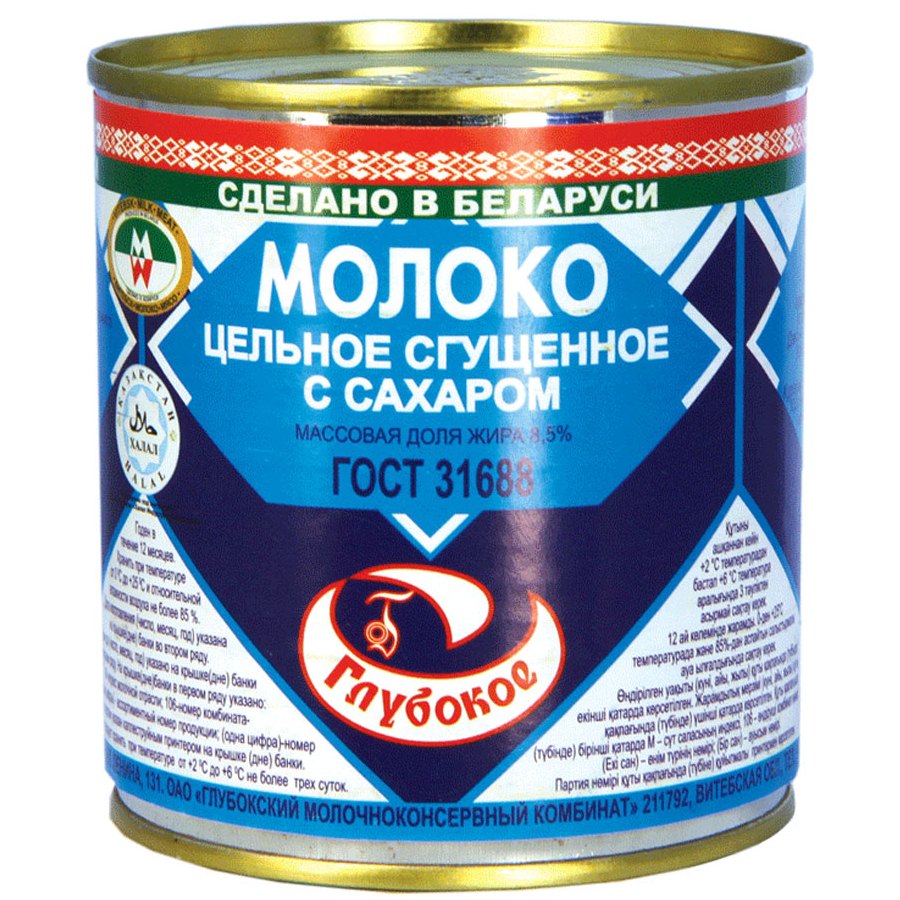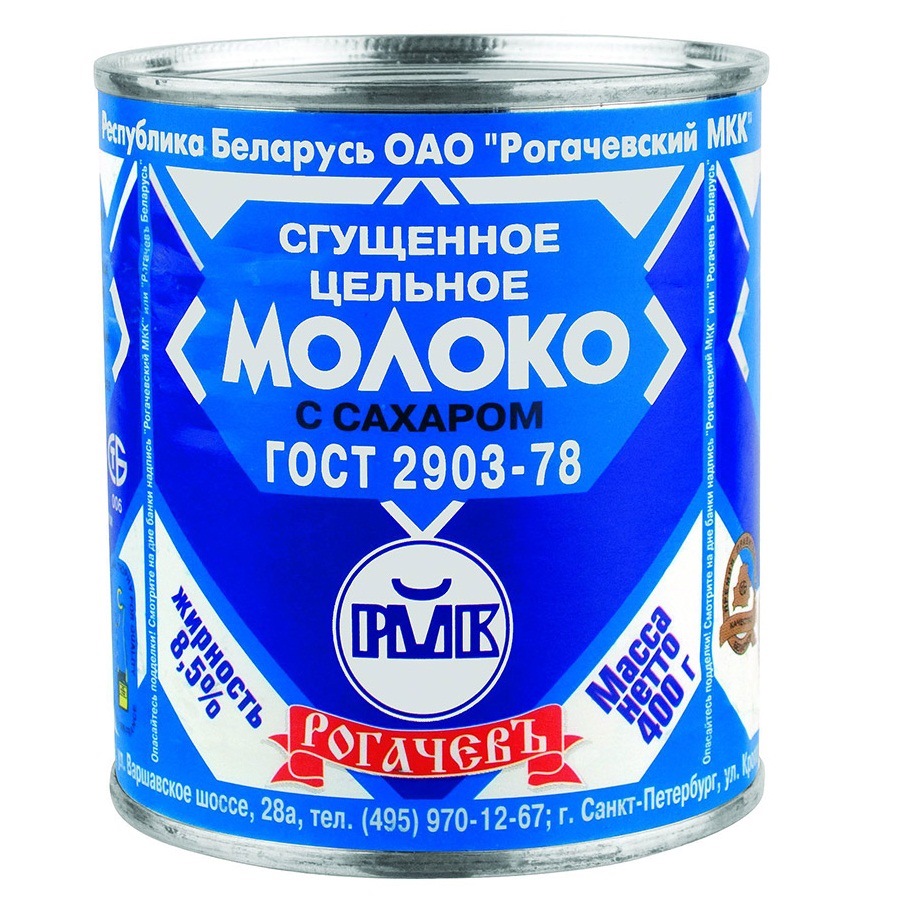 Travel with pleasure.