Cities are like people - each with its own character, its own characteristics, its own face, habits and, of course, with its own history. Minsk is the capital of the Republic of Belarus. It is a warm and welcoming city, located in the center of the country. Minsk is a heart of Belarus. It is a unique city, where the past coexists with the present and there is always a place for new discoveries.
Minsk is the city with a rich history. It was first mentioned in chronicles in 1067. Throughout its history the city repeatedly experienced numerous wars and terrible fires. Minsk repeatedly practically disappeared from the face of the earth, but each time, like a phoenix, it reborn from the ashes and ruins and continued to live.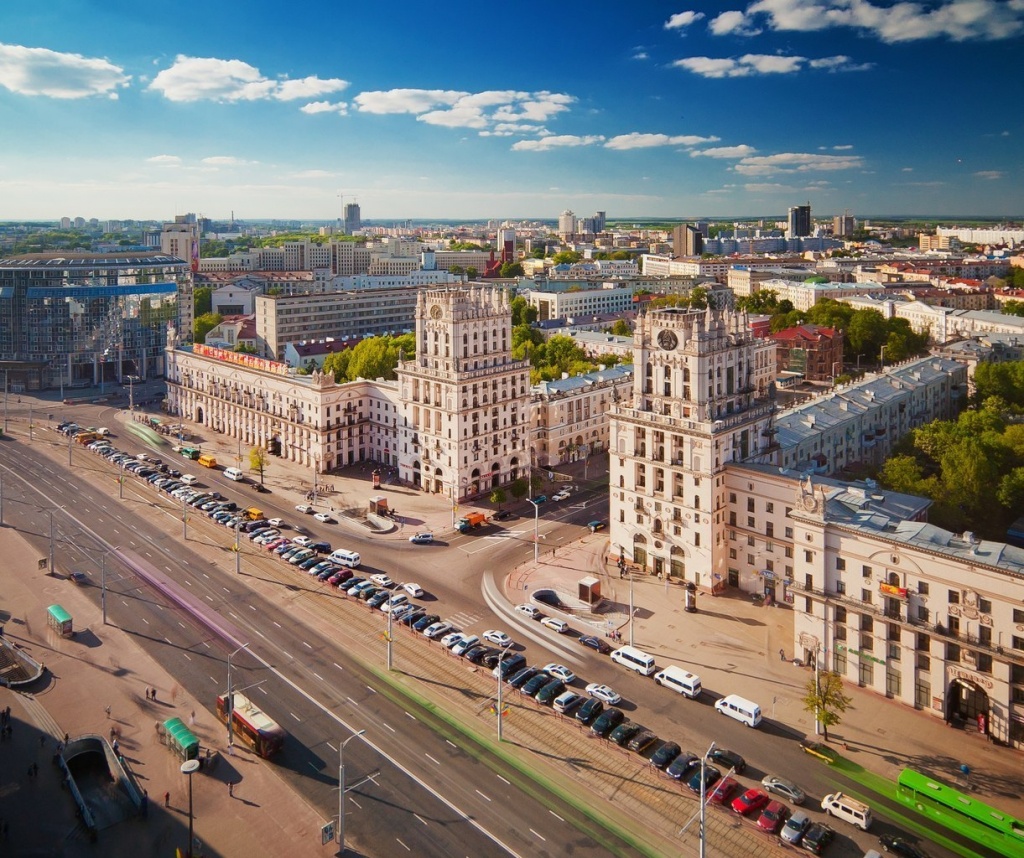 Today Minsk looks young, but it can be proud of its age - in fact Minsk older than Moscow, St. Petersburg, Warsaw and Vilnius. Practically rebuilt anew after the devastating Second World War, today it is a city with wide streets, large parks, beautiful architecture and great number of good places for good rest. The Belarusian capital fascinates at once by the greenery abundance and unusual number of parks and gardens for a large city.
Minsk today is a modern European city, the largest one in the country. The city population is nearly 2 million people and this number is constantly increasing. Minsk is a major economic, sporting, educational and cultural center of the country. There are 14 higher educational establishments, the Academy of Sciences, ice arenas in Minsk, as well as 12 theaters and 18 museums, where artifacts are preserved, which reveal the history of the Belarusian people, the heritage of culture and the art of Belarus. Minsk is a center of high technology and mechanical engineering, the city with airports, railways and underground.
There are many interesting and beautiful places in Minsk. The main points of interest of Minsk are: Victory Square, Independence Square, Church of Saints Simon and Helena, the Trinity Suburb, the Upper Town, Nezavisimosti Avenue ... it is impossible to list all sights.
The Upper Town is a source of special pride of Minsk residents. You can admire the preserved buildings of Catholic and Uniate monasteries, shopping arcade and residential buildings. And of course you can enjoy the spectacular panoramic views of the Minsk area. The Trinity Suburb is located nearby. It is the area of the old Minsk, which was brought to life by the citizens of Minsk. The Trinity Suburb attracts tourists and residents by a leisurely atmosphere of the early 19th century. You can see here intact old houses, where souvenir shops, cafes, museums were located after the reconstruction ...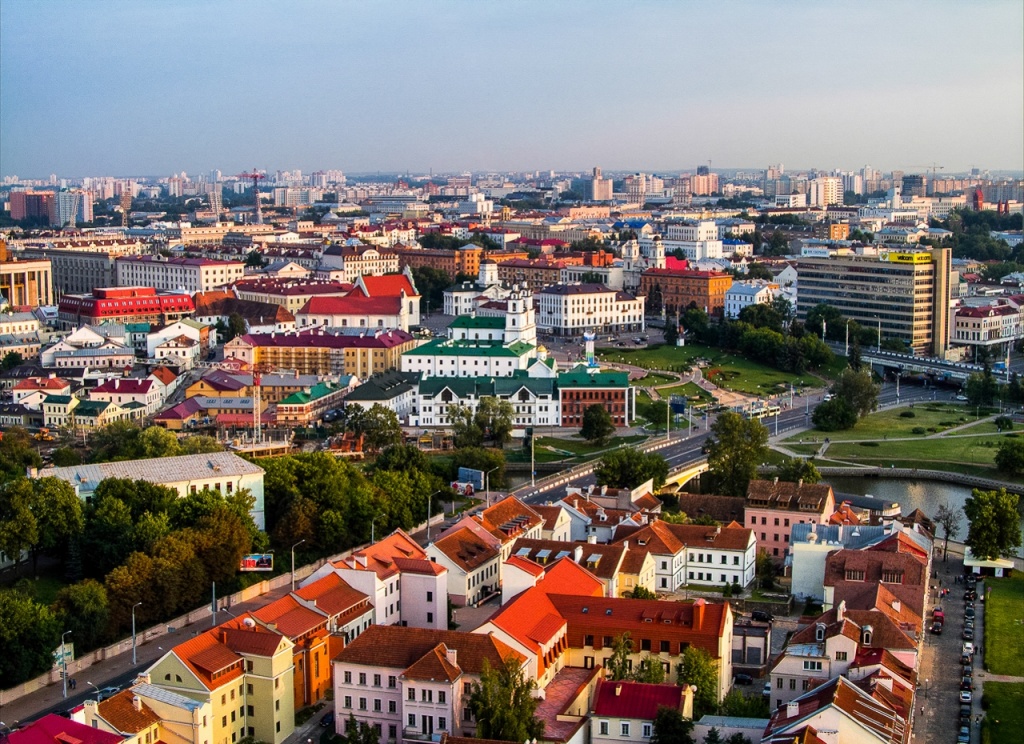 But in fact, it is better to see once than to read a few times! Welcome to Minsk! No matter when you arrive at the Belarusian capital - in summer or winter, spring or autumn Minsk will always welcome you and certainly amaze!